Spoken languages
French
English
Swedish
Danish
  Diplomas
  Member of association
Association Française de Chiropraxie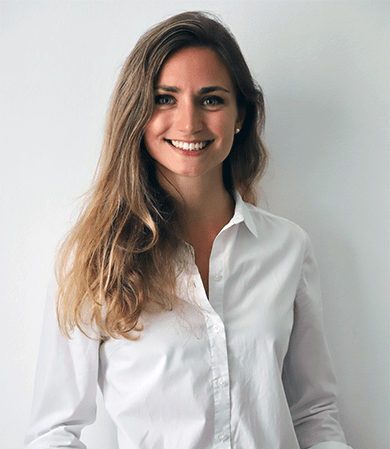 Her path with chiropractic
Julia's biggest interests have always been health and nature. Growing up in Sweden she spent many years practicing track and field. First as a runner and jumper, but after a knee injury, primarily as a coach. After trying different methods to cure the knee pain, she was finally helped by a chiropractor.
Impressed by the profession and curious by nature, she wanted to learn more and decided to move to Denmark to become a chiropractor.
In Denmark, the chiropractor students study together with the medical students during a three years bachelor, followed by a two years master in clinical biomechanics to finally receive the title chiropractor.

After a shorter career in Denmark, Julia went back to practice in Sweden where she also spent three months at the orthopaedic, rheumatologic and radiologic department at public hospitals to receive her Swedish licence. Back in Sweden she continued to study the paediatric and pregnant patients a patient group who always has attracted her.
Julia also has a big interest in treating extremities and a certain interest in the feet, a complex and sometimes forgotten area of our body. Today Julia prefer to spend her time doing yoga and exploring the French nature and culture.